Downtown Hilo Christmas Lights Parade
Hilo Christmas Parade line up area. No parking on the grass areas
Check in will be promptly at 4:00 pm. Look for signs for our area. Parade Route is up Pauahi, right on Kilauea, right on Waianunue, and return along Kamehameha Avenue. Nor formal judging or review stands. They stated no throwing of candy 🍭no honking of horns. Candy cannot be given out at all due to safety concerns. No one to dress up like Santa as one is provided at the end of the parade and candy will be given out by Santa.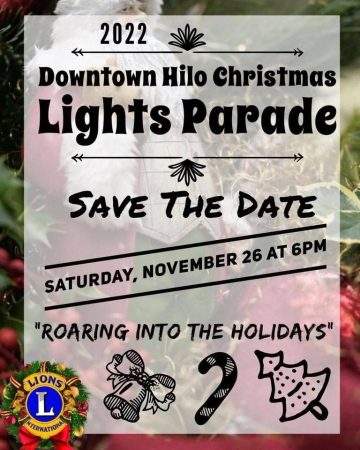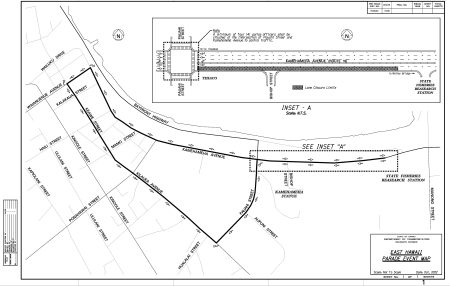 1.  Reminder:  There is NO parking on the grass in the Wailoa State Park Staging Area for this year's Christmas Parade.  The white rocks in Wailoa Park will not be moved.  Walking groups staging in the grass area will not be permitted to have vehicles accompany them.  Walking Groups with vehicles have already been listed as a small float and will be staged on the asphalt in Staging Area B.  Parade participants walking in the Parade will need to park their vehicles outside of the Wailoa Park Staging Area.

2.  All Parade participants being dropped off are to enter the Parade Staging Area from Kamehameha Avenue to Bishop Street, turning right onto Piopio Street and exiting onto Pauahi Street.  This is a one-way street.  There is no participant drop-off entering the Staging Area from Pauahi Street.  Only Small Float vehicles being in the parade shall enter the Staging Area from Pauahi Street.  There is no parking of vehicles in the staging area that will not be in the Parade. 

3.  Parade Walking Groups with band equipment / tents / tables / chairs / etc. must plan on dropping them off along Piopio Street and their group must carry these items to their Staging Area.

4.  The Staging Area opens at 4:00 pm and all staging must be complete by 5:30 pm.  The roads of the Parade route will close to traffic at 5:30 pm.

5.  There will be portable toilets behind the service station for Staging Areas A and C, and restrooms open at Wailoa Visitors Center for Staging Areas B and D.

6.  We will do our best to light up the Staging Area, but it will be sunset prior to the start of the Parade.  Please bring flashlights or group lights to light up your Staging Area.

7.  Have a great time and enjoy the Christmas Parade!!!  Please remember to light up your float or yourself as much as possible so the Parade viewers can see everyone!!  Smile, we are ecstatic the Downtown Hilo Christmas Lights Parade is back in 2022!